Unity

in the Community!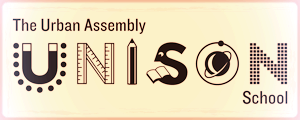 • UA Unison School • 170 Gates Avenue •
• Saturday, June 25th, 2016 • 11am-3pm •
• 718.399.1061 •
A Health and Wellness Block Party hosted by UA Unison School & Teens for Food Justice
Here's what's at the party:
Meet Our Community:
Participate in student-led workshops for kids and adults, and cheer on the basketball and step teams!
Get Active:
Dance to music by DJs for Climate Action, bouncy house and games for the whole family
Enjoy a Free, Catered Lunch:
Thanks to Chop't & Whole Foods, we will be supplying a free catered lunch!
Farmer's Market: :
Take home fresh veggies grown by students in our classroom farm!
Raffles:
Free entry to win fun prizes!
Hope to see you there!!
WHEN & WHERE
UA Unison School
170 Gates Avenue
Brooklyn, NY 11238
June 25th, 2016
11am – 3pm